Welcome to your PTFA webpage

You will find latest news and information about the PTFA and all our fundraising events.

www.thegivingmachine.co.uk
The Giving Machine - Click to start shopping and help raise funds for the PTFA.
Why not download their new App!
It's FREE to join and when you spend the PTFA receive a small
donation from the company you buy from - it couldn't be easier.

Please get in touch with your ideas, comments, suggestions or questions.
ptfa@shirland.derbyshire.sch.uk
World Book Day 2019
As in previous years the PTFA have bought book prizes for the best book day costumes.
These were voted for by the children in each class.
**** DATES FOR YOUR DIARY ****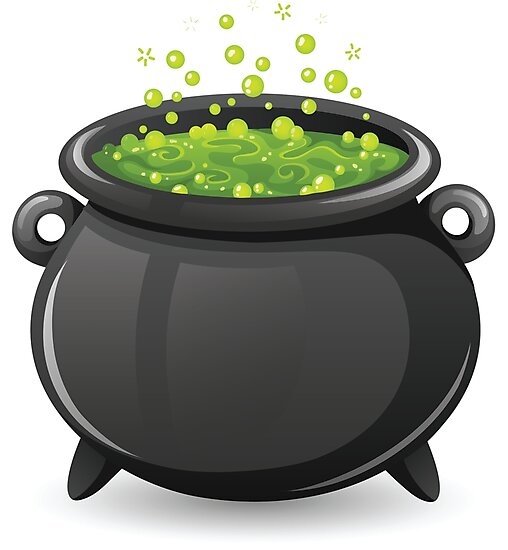 Halloween Disco
Friday 25th October @ 6.30pm till 8.30pm
Shirland Village Hall
Children and Adults £1 entry (all children must be accompanied by an adult)
Raffle, fancy dress competition
Book People Book Fair
Monday 4th & Tuesday 5th November
3.30 - 4.30pm in school hall
Children will all have a £5 voucher to spend at the fair donated by the PTFA
Xmas Film Night
'Nativity Rocks'
Monday 25th November 3.30-5.30pm
£2.50 including a snack & drink
Recent Spending ....
All reception children were given a new cap and water bottle paid for by the PTFA
****
We continue to provide Celebration Assembly Medals for the children
****
New benches, wicker reading shelter & other items for the Quiet Area July 2019
****
Pantomime - PTFA paid for a Pantomime to come into school this year to give a performance of Sleeping Beauty
****
£1000 worth of brand new books for the library and Accelerated Reading Scheme for the whole school
****
Costumes for the Year 5/6 production of Ali Baba &
the Bongo Bandits 2017
****
Story Teller visit for World Book Day 2017
All classes were treated to a fabulous story telling session. Staff and
pupils all enjoyed this inspirational event.
****
To celebrate the Queen's 90th Birthday we gave every pupil at School a commemorative medal.
****
As in previous years every pupil was given a £5 book voucher to spend at the Book Fair in October.
***
Recent Fundraising Events ...
Over £40,000 raised since October 2005...
THANK YOU - YOU DID IT!
Shirland PTFA won the Tesco Blue Token event in July and August 2018 and therefore we received £4000!
This will be put to good use as we are in the process of purchasing filming equipment to enable us to film shows and assemblies that the children perform in.
Halloween Disco 2018
A great event at Shirland Miners Welfare attended by lots of families - raising over £500
Festive Activities 2018
including our Christmas Raffle and Reindeer Food Workshop - over £750 raised this year
Summer Fair 2018 - our biggest total raised - £2240!!
The weather was kind to us again this year and fun filled afternoon was had by all who attended.
Our thanks go to everyone who took part in any way including volunteers, parents and staff.
Fathers Day Crafts, Mothers Day Gifts & Silver Smarties
made a combined total for the year of £706.21
Choccy Bingo March 2018 - £516.25 raised on the night!
Some fantastic prizes from parents, Tescos, Thorntons and the Co-op this year made for a fun family evening. Mr Flanagan took over this year as our bingo caller coming up with some very inventive names for numbers! Some of the lucky winners are pictured below.
Quiz Night 2018
Stuart and Oonagh Maltby took over the Quiz Master role this year and we think the event went down well. Everyone had a good evening at the Shirland Miners Welfare. The Winners of the Wine, Chocolates and Voucher for a meal at Nando's were the 'Swiss Villans' with an impressive 77 points. The winners of the wooden spoons this year were the 'Bullawayo Birds', however there were only two people on the team so we think they did a fine job!! £94.60 was raised towards PTFA funds.
Festive Sales
The Festive sales which ran after celebration assemblies in December raised over £250. Thank you.
Festive Workshop
The Children made reindeer dust to ensure Rudolf and the other reindeer could find their houses, this raised £127.50. Thank you.
Christmas Raffle 2017 - £323.86 raised!
This year there were a number of prizes that made an impressive Christmas Raffle including the main hamper prize and the 2 First Class tickets to London. The picture below shows all the prizes laid out ready for the draw. Thank you for supporting this yearly event.
Bags to School collections for the year
You raised £259.60 over the last Bags 2 School collections, well done on having that clear out.
Film Nights 2017/2018
The KS1 Children watched Ice Age: A Mammoth Christmas and Merry Madagascar and had snacks that were donated by Tesco. The children enjoyed the evening and this event raised £117.50. KS2 children were treated to a David Walliams film night raising £272.50 from ticket sales.
Halloween Disco 2017
A good night was had by all at the Shirland Miners Welfare for the 2017 Halloween Disco. The evening raised a record £321.32. Thank you.

*** Summer Fair 2017 ***
Wow!! What a fabulous total raised this year - over £2150!!
Thanks to everyone who helped plan this event and all those who attended on
the day - a fun filled family afternoon.
The class challenge to make the most profit on the day went again to Class SF, who chose to have the chocolate fountain for the afternoon as their reward.
Fashion Show & Sale May 2017
This years fashion show by Blue Sky Fashions took place on Monday 8th May.
We sold over 50 tickets and raised £267.10 through refreshments and raffle - Thanks to our cake bakers you know who you are!!
Choccy Bingo March 2017
A packed school hall raised over £500 during the evening - there were lots of great prizes donated again this year from parents, Tescos, Thorntons and the Co-op. Some of the lucky winners are shown here.
Quiz Night 2017
Matt & Lisa Brewin were once again our amazing compares/organisers for the night
raising £139 from the raffle and team entries.
Winners this year were again 'Can't think of a name' and losing team
(winners of the wooden spoons) were 'The Fantastic 4'.
On Going Fundraising ....
The Giving Machine - over £613.93 raised so far
27 givers registered - Thanks!!

Empties please (printing ink cartridges) - £346.95 so far